Can women wear black pants with white shirts and does it still considered to be a trendy combination? Totally yes! Although black pants are definitely more on trend, white shirts are making a comeback this season. This is the perfect blend of elegance and sophistication and it's a must-have in your closet!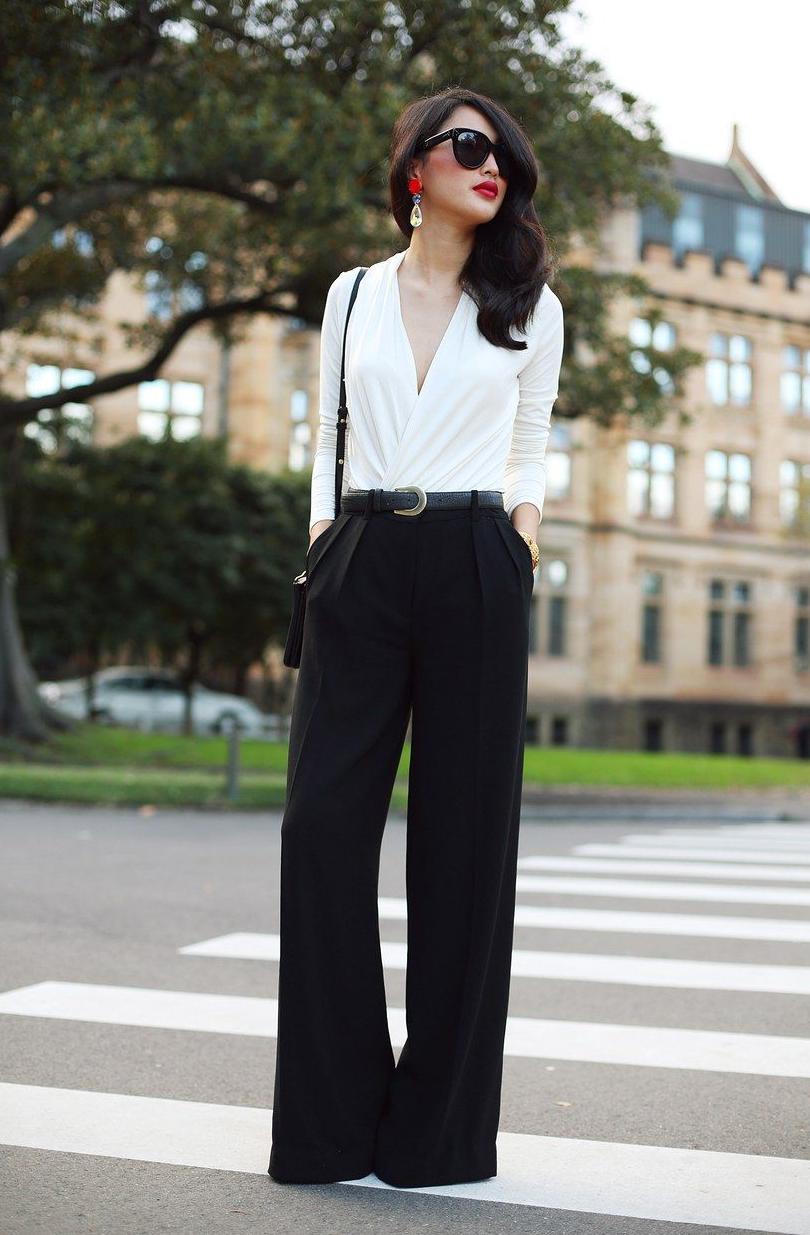 The best part: they're easy to combine and look great with everything you own! Here, we'll show you how to wear these two timeless pieces together. Without further ado, break out your favorite blazer and get ready to wear black pants with a white shirt!
As I mentioned in previous articles , I absolutely love wearing black pants. The combination of black, white is by far the most classic color scheme. It's like having an outfit that looks good to any occasion, for every possible occasion. Not only that but black pants are actually trending this year . It's an amazing trend that you can definitely follow if you're going to dress up a little more.
This is one of my favorite outfits! Bring a bunch of blazers in any color for a complete change.
As you can see, a white shirt with black pants is a classic combination. Not only is it classic, it's also versatile. You can wear this outfit with almost anything from denim jackets and leather bombers to fur coats.
I'm not a big fan of leather jackets. I prefer a sweater or a coat with a blazer instead.
A woman who wants to dress up in order to stay fashionable should look for the same color blazer as the pants -black ones. But it doesn't mean that blazers have to be only black or white, you can bring any color you want for the perfect finishing touch. As usual, I love to mix things up. Sometimes going all-out with monochromatic looks is fun and mixing black and white is just as playful as mixing absolute opposites!
A woman who wants to add color to an all-black outfit should consider wearing red heels or even a red scarf with her black dress. Even if she is going for the classic black and white look that many people believe is timeless, she can still jazz up her outfit with something like a designer scarf. She may also want to consider wearing bright red lipstick when wearing an all-black ensemble so that her appearance will stand out in the crowd.